Returning after two years of development
During my ongoing literature review I often discover interesting facts about things I've never thought about. Sometimes I can connect these facts with my own observations: The result is mostly a completely new idea why things are as they are. Maybe these ideas are new to you, too. Therefore I'll share my new science based knowledge with you!
This week: This time, I think about the enjoyment of playing early access games.
More than two years ago, I played Astroneer just after its release as an early access game. Astroneer puts the player into the role of a little astronaut who lands on the surface of a planet. There, the player is challenged to set up a base, perform research and finally construct spacecraft to visit other planets in the solar system. The game is an open world game and allows players to discover the virtual environment at their own pace. Although not being polished, the game already was a lot of fun to play.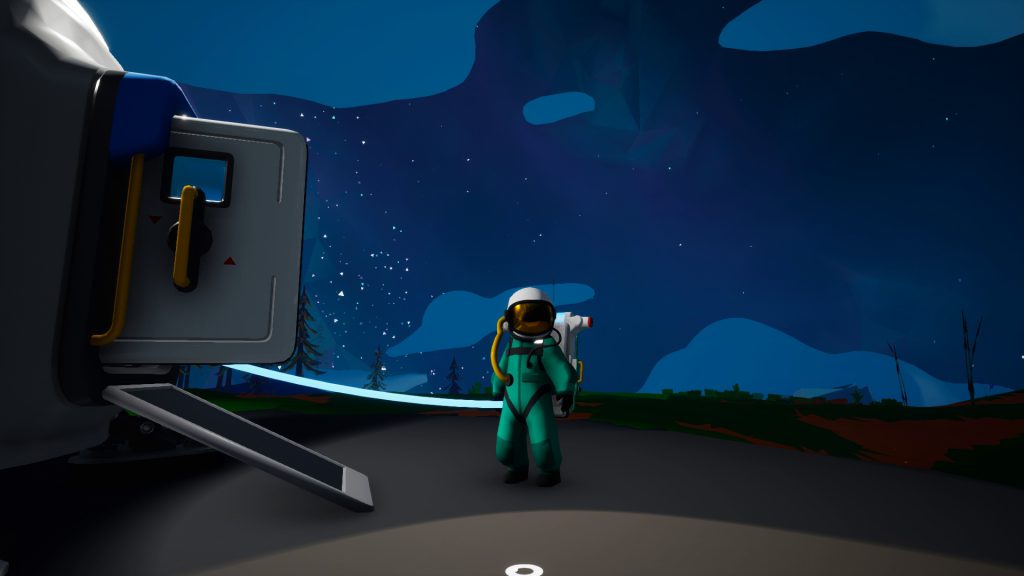 One of the most fun elements of playing early access games is to discover small bugs and glitches that break some parts of the game. Experiencing some visual glitches often results in some hilarious moments that cause an additional level of joy during the gameplay. For instance, I remember that the planets one could see in the sky were falling apart at some point. Suddenly, the planets were split into smaller pieces that started to drift apart, thus revealing a planet's inner structure.
After having explored every planet in Astroneer's solar system, I had the option to either continue playing the game to experience freshly added features or to stop playing it for a while to not get bored of it. I decided to stop playing the game and to wait for the release of its final version. In this way, I kept the game in good memory and avoided to go through the usual repetitive gameplay of early access games.
Typically, after the implementation of some major gameplay changes, a player often has to restart an ongoing game, thus going through the early stages of a game over and over again. While this can be fun when the changes affect the early game, it mostly becomes repetitive and annoying. As a result, players tend to "burn out" on these games.
Now, two years later, Astroneer finally is released and so I returned to it. After this long break, the game feels almost like a new game as some game mechanics, e.g., researching new technologies, were changed completely and the graphics look way more polished and colorful. In this way, I can now enjoy Astroneer for a second time and basically play a different game.
In conclusion, playing early access games can be a lot of fun especially when glitches are accepted and more importantly enjoyed. However, due to the ongoing development process, players might burn out on the game when they have to start a new game for too many times. Thus, by only revisiting the game from time to time, the enjoyment can be preserved and the changes can be more appreciated.